The importance of thought leadership for B2B marketing has been confirmed by our latest research that found 99% of senior executives at enterprise firms believe that it is either important or critical in assessing the suitability of a new adviser. But what is it about thought leadership that the C-suite values most?
We recently surveyed 525 senior executives at enterprise firms in the US, Europe and Asia on their preferences for thought leadership content. The result was an increased demand for robust data.
Business leaders in 2018 still value fresh thinking in their thought leadership (as found in our 2016 Value of Thought Leadership Survey), but it needs to be backed up by reliable data – robust data is the most sought-after quality in thought leadership (44%), up from 29% in 2016.
Why such a big jump in the importance of data? Well, think of the current content landscape: everyone is producing blogs, eBooks, white papers, reports, video series, and more. As companies around the world look to increase their content production, there has been an explosion in content masquerading as thought leadership. This content includes flimsy insights or commercially-driven copy, which has made today's audience wary of what to trust.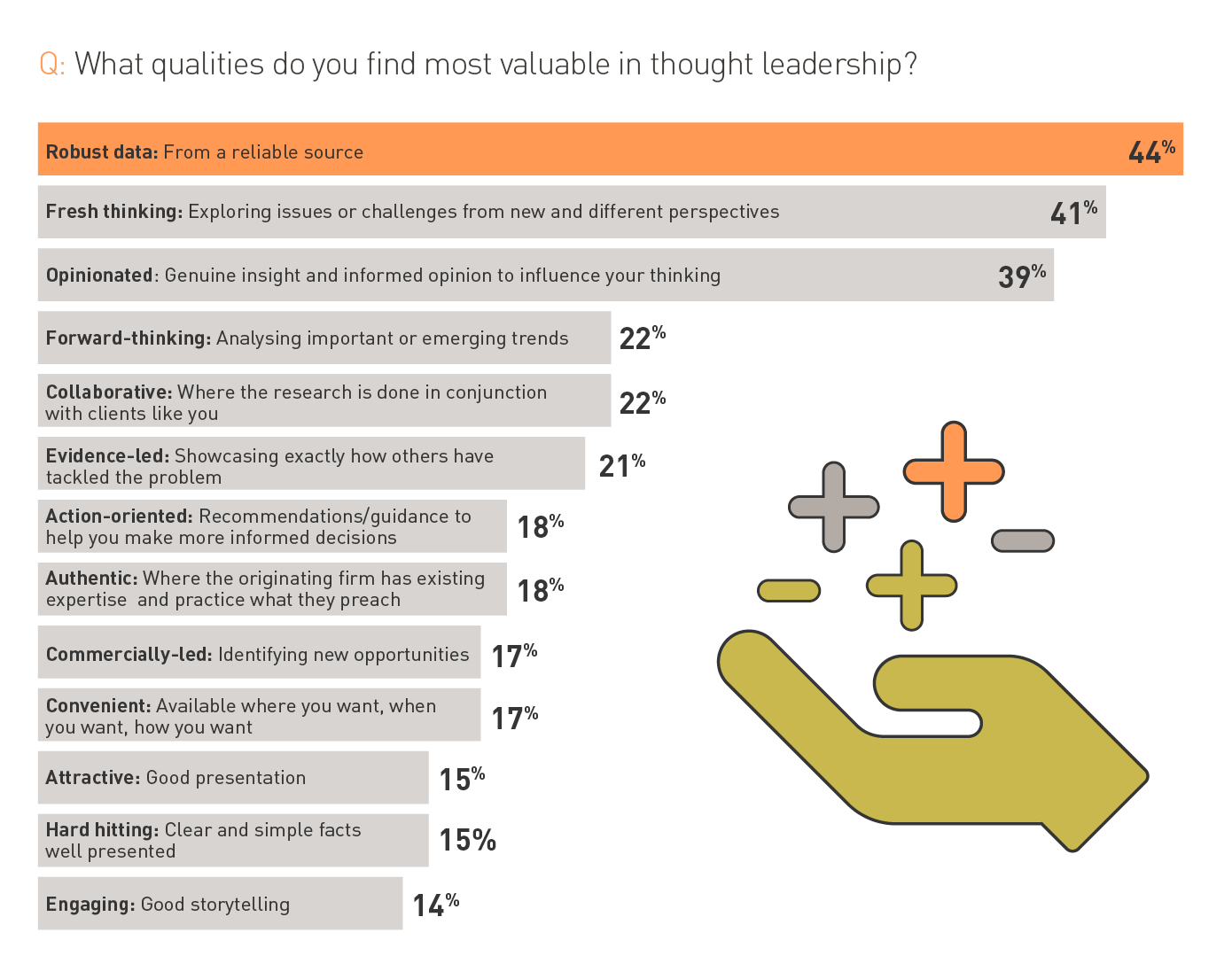 Highlighting robust data as the key driver behind thought leadership will help you stand out and get attention. Add in an analysis of industry trends, feature case studies from your target audience, and include informed opinion from your company's experts, and your thought leadership becomes incredibly valuable to those you're trying to influence.
Unsubstantiated opinions (58%), failure to show original insight or ideas (45%), too generic (39%), or too conceptual (43%)., are all sure ways of driving readers away.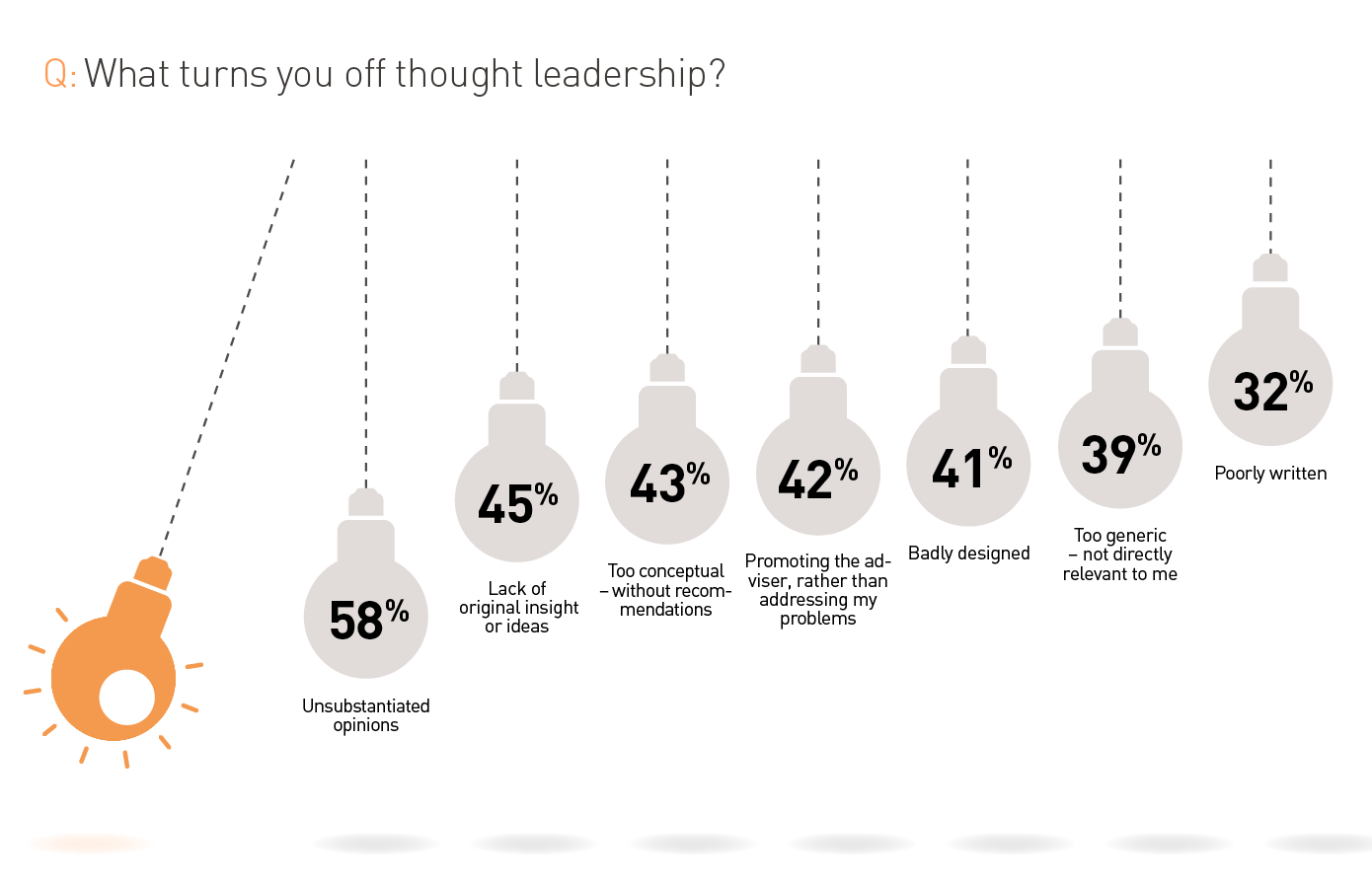 Business leaders want originality with recommendations. If you fail to provide fresh insights and instead promote yourself in the content (42%), you'll lose the lead. It's also worth noting the look and feel of the thought leadership is more important than you think. Bad design (41%) and poor writing (32%) round up the turn-offs highlighted in our survey.
For more insights, download our the full report: The Value of Thought Leadership: The Growing Importance of Data.